---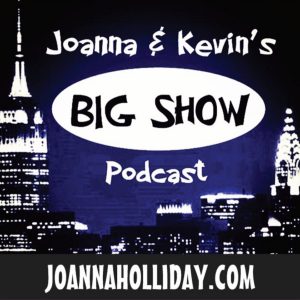 All episodes are now on iTunes and Google Play. The audio issues should be fully resolved shortly, apologies for the delay. Listen, subscribe & rate 5 stars. 
We have been nominated for a big award with GANYC for Outstanding Achievement in a Podcast or Radio Program for 2019!  
Here's the iTunes link:
https://itunes.apple.com/us/podcast/joanna-kevins-big-show/id1398631228?mt=2
We now have a whole bunch of episodes on iTunes. 
Here's a promo trailer: