Wednesday, June 20th, 2018
I leave for Vegas in one week! I came back to AC to squeeze in one more warm-up tournament before heading west. I land on the night of the 27th, and jump into the $1000 ladies event the next morning. Last year I finished 61st out of 718 players. http://pokerdb.thehendonmob.com/event.php?a=r&n=429250
The Borgata has "deepstack" Series, and there's a tournament identical in buy-in and structure to the one I played last Wednesday. This time, let's get paid!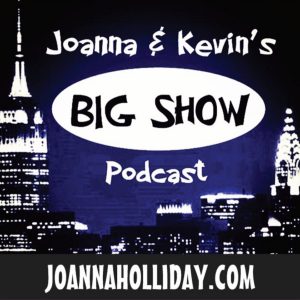 Joanna & Kevin's Big Show Podcast in now on iTunes, all 4 episodes! And coming soon, if not already, to Google Play! Listen, subscribe, and rate 5 stars!
https://itunes.apple.com/us/podcast/joanna-kevins-big-show/id1398631228?mt=2
Thanks for visiting!