Wednesday, December 26th, 2018
I have 2 pages in this book #254-255 where Doc Holliday's and I are mentioned and he also included a story from my bartender blog vault. Please check it out !
The Manhattan Nobody Knows, by William Helmreich
https://www.amazon.com/Manhattan-Nobody-Knows-Urban-Walking/dp/0691166994/ref=sr_1_1?ie=UTF8&qid=1545856129&sr=8-1&keywords=the+manhattan+nobody+knows+an+urban+walking+guide
Joanna & Kevin's Big Show Podcast has been nominated for an award and there will be an awards ceremony even! "Outstanding Achievement in a Radio Program or Podcast from GANYC!
Past guests include: Chet Lenczewsk, Mike Dominick, Michele Gouveia, Don Spiro, Sean Murphy, Francine Simmons, Billy Miller, Kaley Ronayne, Douglas McMillan, Lindsey loves History, Kathy Biehl….Original music by Ed DiGangi a.k.a Big Ed Cody and back round clapping by George Wolynetz & Vincent Gong
In case you missed it! Have a listen on ITunes here, subscribe, rate, & review: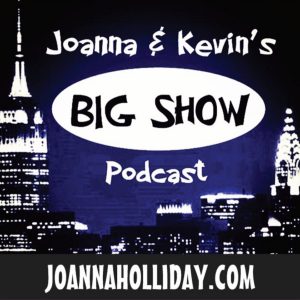 https://itunes.apple.com/us/podcast/joanna-kevins-big-show/id1398631228?mt=2
AND:
Also, a pic below from the upcoming second season of Stories from the Felt, on http://Pokergo.com,
I was interviewed for 2 hours at the bar, plus another hour of B roll footage, and I got about 3 mins screen time. But, the episodes are only approx 7 mins each, so…not bad. Coming January 14th. "How to Deal"